The realization in numbers
13
Machines à effets spéciaux déployées
1
post synchronisation complète audio/light/sfx
Création d'un convoyeur sur mesure avec un système de tombé de verre. Intégration dans le décor des effets sonores, d'éclairage, de vent, d'odeur, de fumée, de flamme et de brouillard.
Visite technique et création d'une implantation dans les structures existantes. Réalisation des plans, schémas de câblage et de montage .
Installation complète
clé en main
Livraison et mise en place du matériel par notre équipe technique. Intégration et adaptation au lieu.
Mise en service
Programmation
Post synchronisation complète des effets sonores, du plafond lumineux de 1000 globes en verre et des effets spéciaux.
Jets de flammes à 5m
Jets de type baton, boule ou torche
Homologué pour un usage en intérieur
Monitoring et gestion par Ethernet et DMX
Double diffusion d'odeur
Technologie sans danger pour la santé
Aucun dépôt persistant après utilisation
Contrôle par DMX
Jusqu'à 12m de portée efficace
Silencieuse et ultra compacte
Entièrement pilotable de 0 à 100%
Contrôle par DMX
CONTROLLER AMBIANCE SONORE ET VISUELLE
57e BIENNALE DE VENISE – LORIS GREAUD : THE UNPLAYED NOTES FACTORY – Commissariat : Nicolas Bourriaud – À Venise (Murano)- 13 mai – 26 novembre 2017. En 1201, le Sénat de Ve…
inferno-magazine.com
From Fondazione Berengo, Loris Gréaud, The Unplayed Notes Factory (2017), Light bulbs, metal, glass from 30 to 60 cm diameter each piece
www.artsy.net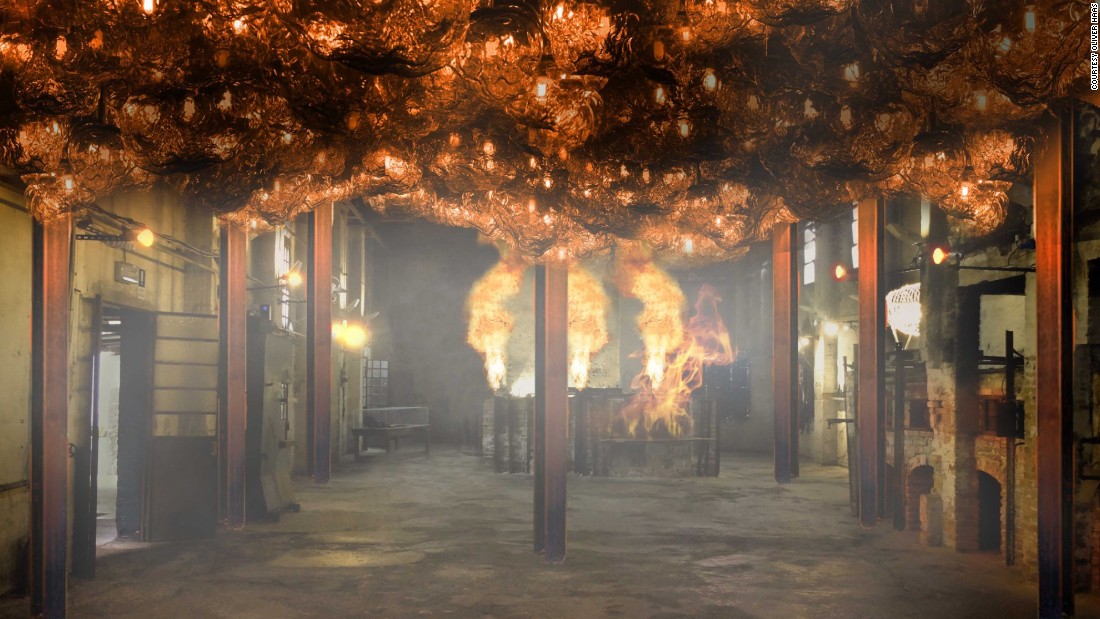 Global arts club The Cultivist's top Venice Biennale picks will bring the city's rich architecture to life.
edition.cnn.com
Production line of glass blowers will help create more than 1,000 unique works
theartnewspaper.com
Fight Night Saint-Tropez – France


Fantastic Trap'House – France